Applebutter Inn
Company Name: Applebutter Inn
Status: Active
State: Vermont
Post: 05091-0000
County: Windsor
City: Woodstock
Address: 81 Happy Valley Road
Phone: (802)457-4158
Fax: unknown
Email: unknown
Contact Owner: Barbara Barry
Web site: www.applebutterinn.com

SIC code: 701107

Industry group:

HOTELS ROOMING HOUSES & CAMPS,

Business category:

HOTELS & MOTELS,

Subcategory:

BED & BREAKFAST ACCOMMODATIONS
Employees: 2
Gross Annual Sales (Revenue): USD $ 150,000
Overall: Applebutter Inn is a business categorized under hotels & motels, which is part of the larger category hotels rooming houses & camps. Applebutter Inn is located at the address 81 Happy Valley Road in Woodstock, Vermont 05091-0000. The Owner is Barbara Barry who can be contacted at (802)457-4158.
Description: Bed & Breakfast,
Working hours: Mon: 07:30 am - 09:00 pm, Tue: 07:30 am - 09:00 pm, Wed: 07:30 am - 09:00 pm, Thu: 07:30 am - 09:00 pm, Fri: 07:30 am - 09:00 pm, Sat: 07:30 am - 09:00 pm, Sun: Closed
Tags: In summary:
Belgian waffles and fresh fruit with bacon!
Beautifully maintained inn, excellent food, and attentive owners.
Super Nice people, delicious food, and idyllic surroundings!
Recommended:
Click here to Inform about a mistake
38
Rating:
Location & access map for "Applebutter Inn"
Photo from "Applebutter Inn"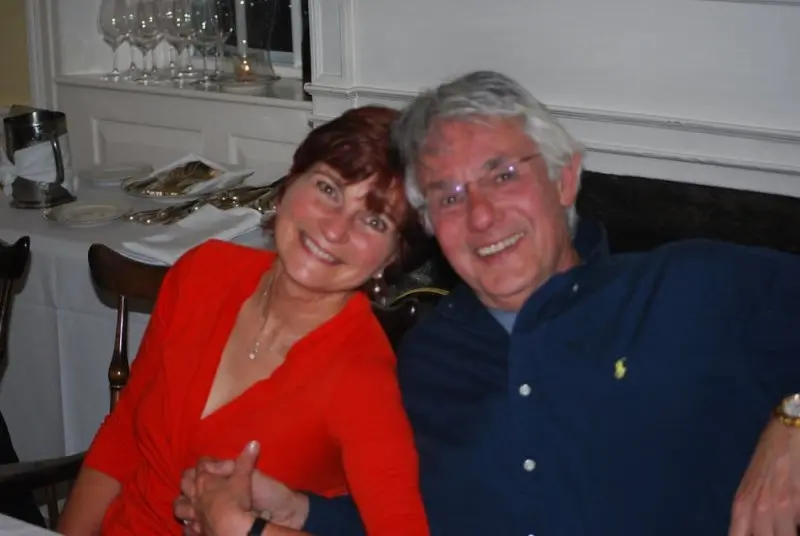 ---
Applebutter Inn (Hotels Rooming Houses, Camps, Motels)

about:
Review/Comment
Name: B.W.
Message: It was a wonderful place. The owners were very welcoming. They had homemade baked goods available and even coffee and tea out when we arrived. Everything was very clean and cozy. The Apple Butter inn is on a quiet road. Breakfast was delicious in the morning. Belgian waffles and fresh fruit with bacon! Abolutely delicious. I found it ironic that the apple butter inn had no apple butter available. It would be cute to have some lying around with crackers or something. Just an idea. I loved every second of my visit. So much fun! I would recommend this place to anyone.
Name: H.D.
Message: This is a charming inn. Jill and Don are perfect hosts. I would highly recommend this to all travelers to the Woodstock area. The take away breakfast for early skiers was a lovely touch.
Name: A.M.
Message: We loved the Inn. The hosts couldn't have been nicer and more accommodating. Breakfast was yummy and the other guests so pleasant to chat with. In the afternoon there were lovely delicious treats and fresh lemonade. Our room was good sized, the king bed was quite comfy, and we had a private entrance which was convenient. The garden was lovely with chairs to sit on and enjoy the gardens. It was situated in a quiet area between Quechee and Woodstock. Across the steet was a photogenic covered bridge which was easily walked to.
Name: L.B.
Message: Our recent stay at the Applebutter Inn was fantastic. Jill and Don were wonderful hosts. They went above and beyond to ensure a great stay. The food was delicious and recommendations were great. The inn is welcoming and comfortable. I was impressed by how clean and fresh our room and the common areas were. A truly wonderful and relaxing get away!
Name: M.N.
Message: It is a nice B&B. Nice comfort bedrooms. I loved the breakfast with healthy options. The owners are helpful and accommodating with any issues you might have.
Name: V.B.
Message: Wonderful experience at Applebutter Inn. Very friendly atmosphere with wonderful accommodations. The breakfasts were excellent with a perfect presentation. If you are thinking of heading east this is a must to stay at. We can't thank Don and Jill enough for all their personal touches and recommendations in the area.
Name: P.L.
Message: Don and Jill are gracious hosts. They serve outstanding breakfast with their own freshly baked goods which is a great way to start the day.
Name: J.G.
Message: It was just what we wanted.. rest and relaxation! It was sooo clean and the fire was so relaxing while we read our books and watched some TV.. The bed was so comfy and to wake up to best scone ever! (any chance of sharing the recepe???). thank you...